We understand that pricing is a huge factor when choosing your partners. Just like you, our pricing is unique, and that's why we have a personalized pricing plan for every client. We do this to ensure you get the most bang for your buck by letting you pick and choose where your budget goes each month.
What Do You Mean Personalized Pricing?
Some agencies do project-based billing and others do hourly billing. We do a mixture of both through point-based billing as a part of agile marketing. Agile marketing helps you learn and pivot quickly as you go versus a yearly or quarterly basis. 
What Are Points?
Points are assigned to the deliverables we create. When you select your base rate, you will have an associated number of monthly points dedicated to reaching your goals. As we select the deliverables that will best help our team reach your goals, we subtract those from the number of budgeted points. 
You can buy extra points if needed, or shift existing points from one thing to another depending on what your needs are each month. 
Our base rate is $5k and goes up to $15k+.
The way we come up with your monthly allotted points is by taking your base rate and dividing it by the cost of your points.
Give Me an Example.
You decide to sign on with digitalJ2 (woo-hoo!) and choose $7,000/month as your base rate. You would pay $150 per point. That means you would get 47 points allotted to your account each month. From there, you could use the points for whatever area of focus you like.
Say your organic traffic is down and you want to do a three-month SEO sprint. Great! We would do a growth strategy, including SEO services (like keyword research, blog optimization, paid advertising, etc.) and whatever else our Growth Engineers believe will fuel your success.
What If I Have Points Left Over?
That's when the fun begins! Any "extra points" each month can be spent on things like landing page creation, eBooks, social media posts, or anything else you'd like to do. Basically, anything that may not be a part of your focus, but is still beneficial to do.
What If I Run Out of Points But
Still Need Work Done?
Never fear! The benefit of having a price-per-point system is it allows you to purchase more points whenever you need them. When we set up your contract and base rate, we will agree on a price per point. That way, if you ever need more, you can purchase extra for the month.
HIGHER
ROI
STRATEGIC PIVOTS
MORE GOALS
FLEXIBILITY
What Can I Spend My Points On?
Content Creation
Search Engine Optimization
Conversion Rate Optimization
Paid Social Ads
Graphic Design
Sales Enablement
Email Marketing
Social Media Marketing
Messaging and Branding
Google Adwords
Web Development
HubSpot Management
Marketing and Sales Alignment
Webinar Promotion & Execution
Q: Does This Price Include My Paid Advertising Budget and HubSpot Costs?
The base rate you pay covers costs for our services, but does not include a paid advertising budget. We establish and spend points on managing that budget, but it is separate from our monthly base rate.
Q: How Many Points Do You Suggest I Start With?
Good question. Honestly, it depends. Luckily, you don't need to have the answer to this ready. We will discuss your goals and your desired results together. Then, we'll talk about how many points we believe those will require, which will help us discover a base rate. However, if you have a set base rate in mind, we can work with that amount and transfer it into points.
Q: What If I Want To Adjust My Budget?
When you decide to sign a contract with digitalJ2, you sign an annual agreement with an agreed-upon base rate. Once your base rate is established, you cannot go lower than that until the contract is up for renewal. However, you can always purchase more points at the agreed-upon, cost-per-point price.
Q: How Long Is Your Sales Process ?
Before you can sign a full annual contract with digitalJ2, all new customers have to purchase our Growth Strategy package. This ensures that our team has a strong grasp on your goals and what is needed to accomplish them. Generally, our Growth Strategies last 2-2.5 months while we build you a personalized plan.
Q: Will You Handle Our Leads For Us?
Currently, we do not offer this service. With combined inbound marketing and sales efforts, you will have an increase in the number of sales-qualified leads. What we do is help build strategic, targeted sales strategies to set up your current sales team for success.
Q: How Long Are Your Contracts?
When long-term success is the goal, we have found that committing to a full year of Inbound Sales is the most effective approach. That is why our contracts are for one year.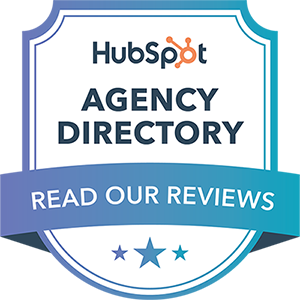 Don't Just Take It From Us.
digitalJ2 – Our #1 Revenue Growth Partner
digitalJ2 is far more than a digital marketing agency… they are a proven Revenue Growth Partner for growth-oriented companies! Many in the digital marketing space present a nice sales pitch without delivering real results – not dJ2! They developed a customized Revenue Growth Strategy for my business by building predictable and measurable customized marketing and sales solutions that work! I am very grateful to have Etienne Turner (CEO) and his team working on my companies behalf to Proactively and Innovatively Drive Exponential Revenue Growth. Our Partnership with DJ2 is one of the most Important & Powerful Revenue Growth Weapons in our Arsenal. My recommendation could not come more highly!
John Binkley, CRG
May 20, 2020
Amazing Agency and Smart Team Members
digitalJ2 is an amazing agency and boy do they know the ends and outs of HubSpot. After interviewing 3 vendors to help unravel over 190 workflows that had been developed over many many years, it became clear quickly that digitalJ2 was at the top of the echelon of vendors. In particular our project lead, Alessandro was professional, knowledgeable and quickly adapted to the speed by which our marketing department operates. His knowledge, guidance, advice and steadfastness was incredible. If you're wondering… would we again use digitalJ2 for any relevant projects, without a doubt and absolutely. You won't go wrong when you retain or use this firm for project based work.!
Melissa Hendrick, TeamSupport, LLC
July 14, 2020
Tell Us About Your Goals.