Maximize ROI with a HubSpot Hub & Playbook Audit
Unlock the Potential of Your HubSpot Hub & Playbook with Our Expert Audit Services
Create a Solid Foundation for Growth
Is your HubSpot Hub & Playbook performing at its best?
Our Diamond HubSpot Agency experts can help you find out.
Our comprehensive audit service will identify areas for improvement and provide you with a tailored plan to optimize your marketing and sales strategy.
Let us help you unlock the full potential of your HubSpot investment and achieve your growth goals.
Explore our Marketing & Sales Hub and Playbook audit services.
HubSpot
Marketing

Hub & Playbook Audit
HubSpot
Sales

Hub & Playbook Audit
Our Hubspot Hub and Playbook audits and apply to both marketing and sales departments.  These comprehensive HubSpot Hub & Playbook Audits include the following:
Comprehensive Assessment: Our expert team will conduct a thorough audit of your HubSpot Hub & Playbook, analyzing every aspect of your marketing and sales processes. We'll provide you with a detailed report outlining our findings and recommendations for improvement.
Customized Roadmap: Based on our assessment, we'll develop a customized roadmap for improving your HubSpot Hub & Playbook. We'll provide you with clear, actionable steps for optimizing your marketing and sales processes to drive growth and increase revenue.
Diamond HubSpot Agency Expertise: As a trusted Diamond HubSpot Agency partner, we have the experience and expertise to help you get the most out of your HubSpot investment. Our team has helped numerous companies achieve their growth goals through strategic HubSpot optimization.
Collaborative Approach: We'll work closely with you throughout the audit process to ensure we understand your unique business goals and challenges. We'll collaborate with you to develop a customized plan that addresses your specific needs and objectives.
Measurable Results: Our audit services are designed to deliver measurable results. We'll help you track your progress and provide you with regular updates on your HubSpot Hub & Playbook's performance. You'll have clear visibility into the impact our recommendations are having on your revenue growth.
At digitalJ2, we're committed to helping our customers grow their revenue. We provide a range of HubSpot marketing and sales services designed to drive growth and increase ROI. Our expert team of Diamond HubSpot Agency professionals has a proven track record of success,
What Our Customers Have to Say
Don't just take our word for it. See what our customers have to say.
"digitalJ2's most significant selling point is that they care about our growth just as much as their own growth. They know by being a trusted partner to us, it will help ignite their own business."
Proven HubSpot Solutions Partner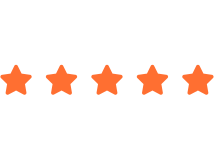 200+ 5-Star Reviews in the Solutions Directory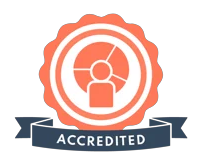 HubSpot Onboarding Accreditation
9+ Year HubSpot Certified Partner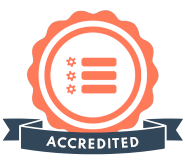 HubSpot CRM Implementation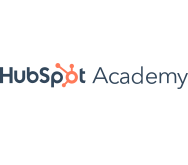 120+ HubSpot Certifications