Inbound Marketing Isn't Just a Service
Looking to take your business to the next level? Look no further than digitalJ2 – your partner in driving revenue growth through inbound marketing services.
Inbound Marketing Service Solutions
From inbound marketing and SEO to content creation and lead generation, digitalJ2 provides a comprehensive suite of services to help businesses drive revenue growth through effective inbound marketing strategies. Whether you're looking to attract new visitors to your website, engage with your existing audience, or convert leads into paying customers, our team of experts is here to help you achieve your marketing goals and drive bottom-line results.
HubSpot
Inbound Marketing

 Service
HubSpot
Inbound Marketing

Methodology
We can help you and your organization with the following capabilities:
Experts in HubSpot – Our team of certified HubSpot specialists has the expertise to help you unlock the full potential of this powerful marketing platform, driving results that matter.
Results-Driven Strategies – Our data-driven approach to inbound marketing ensures that every campaign we create is designed to deliver measurable results that align with your business goals.
Customized Campaigns – We know that no two businesses are alike, which is why we take a personalized approach to every campaign we create. Our team takes the time to understand your unique needs and goals, ensuring that your campaigns are tailored to your specific business.
Full-Service Capabilities – From inbound marketing and SEO to content creation and lead generation, our full suite of services ensures that we can meet all of your marketing needs in one place.
Proven Track Record – With years of experience helping businesses just like yours to drive revenue growth, our track record speaks for itself. We have a proven track record of success in helping companies achieve their marketing goals and drive bottom-line results.
Do you see a need for data visibility & reporting?
Data visibility and reporting is a vital piece of the puzzle. How many of your leads turn into qualified leads? How many of them turn into customers? What is your ROI for paid search? How much traffic, leads, qualified leads, and customers are generated from organic search, referrals, and paid media? Our data visibility and reporting solutions will answer those questions so you can learn more about your customers and reach them easier.
Does your website need enhancement?
Ongoing optimizations and improvements are important in order to maintain a high-quality website. In order to grow, your website must be dynamic so that visitors will convert into leads.
Could you utilize marketing automation software?
HubSpot offers services that can take your marketing efforts to the next level. However, without utilizing all of HubSpot's services, such as lead nurturing, smart lists, workflows and more, your growth is bound to plateau.
Does your content lack the traffic it deserves?
We know that ranking at the top of a Google search page is tough. However, using our team's skills and the resources we have at our fingertips, we can make sure more people see the value of your offering by getting to your website and reading your content.
Do you need help blogging and strong content that converts?
You probably already know the importance of creating content. However, sometimes it's easier said than done. Luckily, we create the quality content that your digital marketing is craving. From valuable eBooks, blogs, infographics and more, we have the ability to take your digital marketing strategy to another level with customer-centric content that can fuel revenue growth.
Q: Without having the background that we have in our industry, how do you become knowledgeable enough to write content for us?
A: During the growth strategy phase, we conduct thorough research of the industry as well as your competitors. To get up to speed quickly, we work with your customer-facing teams to extract industry information your prospects are wanting to know and transfer into digital assets.
Q: How much time do I need to dedicate to our partnership?
A: We estimate about 1-3 hours per month. This will include collaboration meetings and monthly reviews and will depend on the size of your package and the scale of the initiative we take on.
Q: What is the ROI of Inbound Marketing?
A: Inbound Marketing will help you increase website traffic, acquire more qualified leads, and have a higher lead-to-customer conversion percentage. More specifically, since your ROI is dependent on multiple factors, we utilize analytics tools to update you regularly on incoming leads and conversion rates at least once a month.
Q: How do you communicate results/progress?
A: Depending on your preferences, we can work around your availability. From weekly to monthly calls, we offer a variety of options based on your company's needs. But one thing's for certain; you will have a monthly review in your inbox once a month that will share progress, learnings, upcoming plans and more.
Q: How long does it take to start seeing results?
A: The amount of time it will take to see results will vary. Depending on your existing efforts, it could take as little as 90 days! As soon as we start working with you, we will determine and act on some quick wins to ignite your growth.
Q: What can Inbound Marketing do for my business?
A: Inbound will help establish your brand as a trusted industry thought leader and build the visibility and credibility needed to attract & convert new customers. Inbound can mean that your ideal customers will look for YOU rather than you always looking for them.
Q: How will you ensure that our sales team is aligned with an outsourced marketing team?
A: Marketing and sales alignment is something that we prioritize and truly value at dJ2. We emphasize collaboration and communication to ensure that we stay aligned at every step of the way.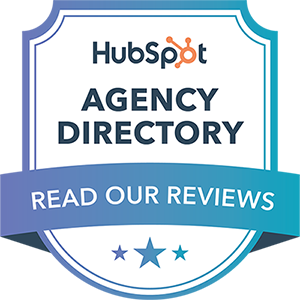 digitalJ2 – Our #1 Revenue Growth Partner
digitalJ2 is far more than a digital marketing agency. they are a proven Revenue Growth Partner for growth-oriented companies! Many in the digital marketing space present a nice sales pitch without delivering real results – not dJ2! They developed a customized Revenue Growth Strategy for my business by building predictable and measurable customized marketing and sales solutions that work! I am very grateful to have Etienne Turner (CEO) and his team working on my company's behalf to proactively and innovatively drive exponential revenue growth. Our Partnership with DJ2 is one of the most important & Powerful Revenue Growth Weapons in our Arsenal. My recommendation could not come more highly!
John Binkley, CRG
Amazing Agency and Smart Team Members
digitalJ2 is an amazing agency and boy do they know the ends and outs of HubSpot. After interviewing 3 vendors to help unravel over 190 workflows that had been developed over many many years, it became clear quickly that digitalJ2 was at the top of the echelon of vendors. In particular, our project lead, Alessandro was professional, knowledgeable, and quickly adapted to the speed by which our marketing department operates. His knowledge, guidance, advice, and steadfastness were incredible. If you're wondering… would we again use digitalJ2 for any relevant projects, without a doubt and absolutely. You won't go wrong when you retain or use this firm for project-based work.
Melissa Hendrick, TeamSupport, LLC
Proven HubSpot Solutions Partner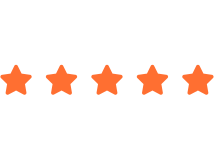 200+ 5-Star Reviews in the Solutions Directory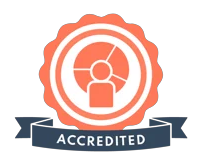 HubSpot Onboarding Accreditation
9+ Year HubSpot Certified Partner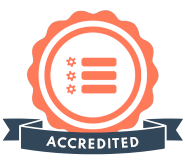 HubSpot CRM Implementation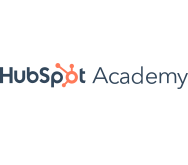 120+ HubSpot Certifications