AUDIT & PLAN SERVICE
Develop Clarity & Manage Your Business Risks by Investing in a Salesforce to HubSpot Migration Audit & Plan
Developing Clarity & Managing Business Risks with a Salesforce to HubSpot Migration Audit & Plan
The era of making a CRM shift from Salesforce to HubSpot is a strategic decision that can significantly impact your business.   This is where the importance of a Migration Audit & Plan comes into play.
By partnering with a Diamond Certified HubSpot Agency like digitalJ2, you can ensure that your migration is not just successful, but transformative!
Why Invest in a Salesforce to HubSpot Migration Audit & Plan?
Develop a Clear Vision

: An expertly conducted audit will give you a precise roadmap for your migration. You'll have a step-by-step guide for the entire process, making the transition seamless and efficient. You won't be migrating blind – you'll have a clear vision of the path ahead.
Manage Migration Risk: Any significant business change comes with its share of risks. With a migration plan in hand, however, you can preemptively identify and mitigate these risks. Whether it's data loss or system downtime, a well-laid-out plan ensures you're prepared for every eventuality.
Salesforce to HubSpot Migration

Audit & Planning Service

Service
Why Leverage the Experience of a Diamond-Certified HubSpot Agency?
Proven Expertise: Diamond Certified HubSpot Agencies are the best in the business. They have a proven track record of successful migrations, ensuring that your shift from Salesforce to HubSpot is smooth and hassle-free.
In-Depth Knowledge: With extensive knowledge of both Salesforce and HubSpot, these agencies can navigate the intricacies of both systems. They understand the potential pitfalls and how to avoid them, ensuring your data is secure and correctly transferred.
Tailored Solutions: Every business is unique, and a Diamond Certified HubSpot Agency understands this. They provide bespoke migration plans tailored to your specific needs, ensuring that the migration enhances your business operations.
Post-Migration Support: The relationship doesn't end with migration. These agencies provide ongoing support, helping you leverage HubSpot's features to their fullest potential and ensuring you're getting the most from your investment.
Investing in a Salesforce to HubSpot Migration Audit & Plan is not an expense—it's an investment in your business's future. By leveraging the experience and expertise of a Diamond Certified HubSpot Agency, you are ensuring a seamless transition that not only minimizes risk but also sets the stage for growth and success.
Your journey towards a more efficient, effective CRM starts here!
Proven HubSpot Solutions Partner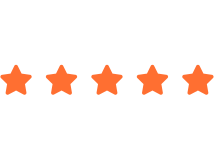 200+ 5-Star Reviews in the Solutions Directory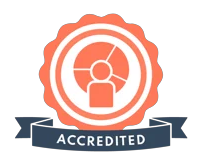 HubSpot Onboarding Accreditation
9+ Year HubSpot Certified Partner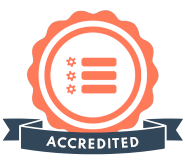 HubSpot CRM Implementation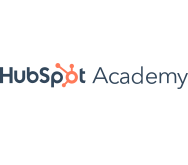 120+ HubSpot Certifications