Who We Are
Get to Know digitalJ2
digitalJ2 is a proven revenue growth agency for growth-oriented companies. We fuel your revenue growth by building predictable, measurable marketing and sales solutions. 
We're the largest HubSpot agency in the Mid-Atlantic and we don't plan to ever stop growing.
From inbound marketing and CRM implementation to content creation and sales enablement, we are your go-to digital marketing agency. Learn more about our mission, values, and get to know our team below.
Our DNA
digitalJ2's Culture Code
digitalJ2's culture code was created to help define our DNA. We consider this a living document. We will continue making updates as we evolve as a company and a team. We value transparency and decided to share it with the world.
The dJ2 Squad
Meet The Team
digitalJ2 wouldn't be where it is today without a powerhouse team. Get to know our industry experts paving the way for your continued success each and every campaign.
John Turner
Co-Founder & Owner
John Turner is a creative and performance-oriented leader with over 30 years of experience as a successful serial entrepreneur, executive, strategist, innovator, and business growth professional. His ventures have been featured in the INC 500, Florida Technology 500, and the Suncoast Technology Fast 50.
Fun Facts: Climbed Mount Everest & BASE Jumper
Etienne Turner
CEO & Growth Engineer
Etienne Turner is an entrepreneur and innovative digital marketing expert with a passion for creating growth-hacking strategies for profitable growth. He started digitalJ2 with his dad, John, in 2014. Etienne is a featured speaker at Vistage Worldwide.
Fun Fact: Class 5 River Guide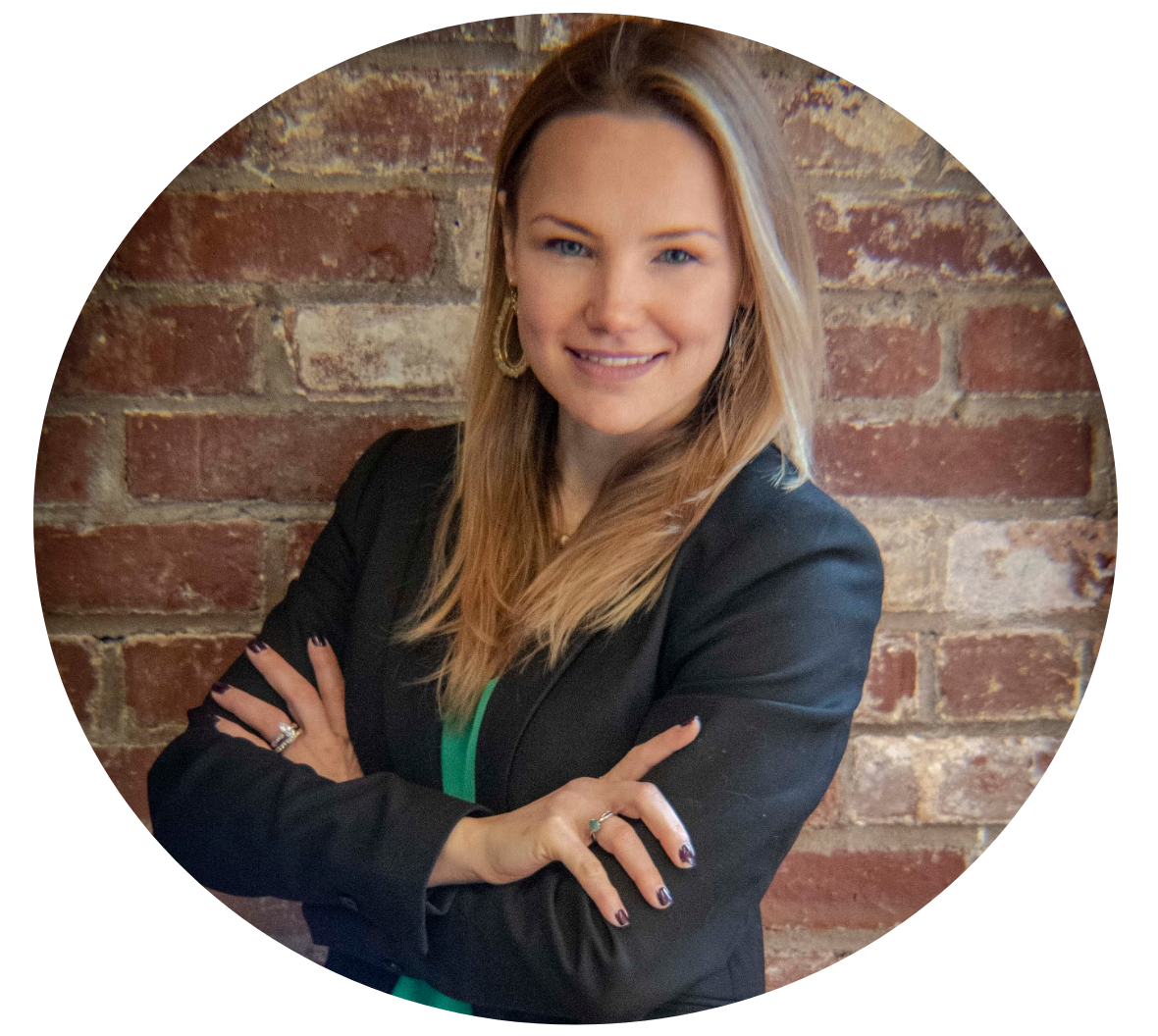 Marina Turner
Head of Human Resources & HubSpot Onboarding Specialist
Marina is a marketing strategist who loves learning new things and expanding her skill sets and experiences. Although her educational background is rooted in health sciences and Oriental Medicine, somehow her journey led her to the data-driven and continually changing world of marketing. When not cuddling on the couch with her dog, Bella, Marina is busy building targeted marketing strategies and improving her clients' digital footprint.
Fun Fact: Professional Latin Dancer
Jessica Lafferty
Operations Coordinator
Jessica is a native Memphian. With years of experience in operations and project management, she meets every challenge head-on with not just a "Think Outside The Box" approach but rather a "Think Like There Is No Box" approach. She puts her all into thriving at work and building lasting relationships. No project is too large, and no task is too small.
When Jessica's not working, she enjoys spending time with her family that includes four fur children, tending to the garden, and going for drives with the windows down and music playing.
Fun fact: Jessica's never been a sports enthusiast, but she fell in love with roller derby. She played for the Memphis Roller Derby for 1.5 years until a knee injury sent her into retirement far too soon!
Melvin Brown
Head of Demand Generation
Melvin is a native of Woodbridge, VA and is obsessed with everything "marketing." As a digital marketing specialist he has diverse experience in assessing, implementing, and sustaining marketing strategies. He is passionate, self motivated and full of energy! When he is not helping clients improve their marketing efforts, he spends his time listening to music, playing sports, playing video games, riding motorcycles and spending time with his wife and kids.
Fun Fact: He never played organized football until he played Semi-Pro for the Virginia Storm.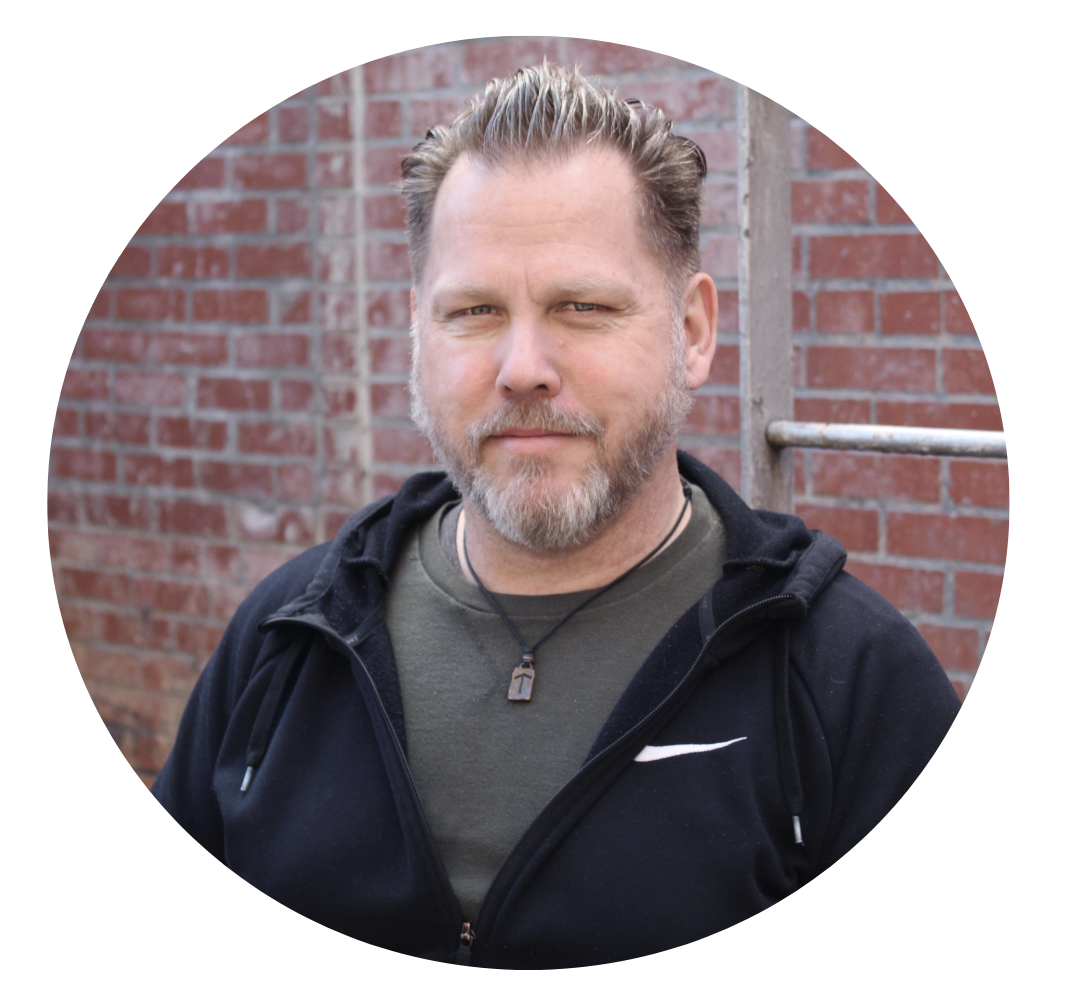 Bryan Mailman
Account Manager
Bryan Mailman, originally from Vermont, is an Account Manager with over 25 years experience as a creative in marketing, advertising, and branding. He believes everything starts with a concept: the better the concept, the better the end result. When Bryan isn't working, he loves to travel the world and experience other cultures, spend time with his son, socialize at the pool, and sing karaoke!
Fun Fact: Bryan has his Black Belt in Goshin Jutsu Karate.
Christopher Kabat
HubSpot Onboarding Specialist
Hailing from the Windy City, Chris (or Topher) is naturally full of hot air, though he'd rather be flying through a cool breeze. Even though his bird is named after his favorite drink and his dog after his favorite bird, he's steadfastly committed to helping businesses and organizations achieve their growth goals via technology and creativity.
Chris currently resides with his dog, Hawk, in the Mojave Desert outside Las Vegas, NV, where he runs www.flypam.com, a small aerial photography business. He brings 20+ years of experience in creative services and digital marketing to the team at digitalJ2 and their clients.
Alissa Carpio
Account Manager
Alissa hails from western Pennsylvania and still bleeds for Steeler Nation. After spending a tour of active duty in the Army that took her to South Korea and Washington D.C., she eventually landed in the Charlotte area. She's always had a passion for writing, and she got her start as a freelance feature and editorial writer in the health and fitness world.

Alissa believes the key to successful copywriting lies in building lasting client relationships as well as living and breathing the client's vision and mission for their company. She enjoys writing because it allows her to connect with people, share their passions, and tell their stories.

Fun Fact: Alissa is a professional figure bodybuilder and the 2017 NPC National Fitness Bodybuilding Champion.
Kevin Mbeng
Account Manager
Kevin is born and raised in London, England with a Cameroonian background. He is an Ottawa University Business graduate and Harvard Business Communication professional certificate holder. Kevin currently resides in Miami, FL with his wife and two pets, Romeo and Sushi.
His profound fascination in people, technology and trends is what fueled his decision to pursue a career in digital marketing. Kevin has worked with everyone from financial advisors, insurance agencies, and gym franchises, to restaurants and small businesses to help build their businesses and brand's online presence.
In his spare time, Kevin enjoys going to the beach with his wife and pets or recording entertaining content.
Fun Fact: Kevin is an avid football fan and enjoys playing as well. And by Football, he means Soccer! He has attended a World Cup and his favorite player is Cristiano Ronaldo.
Andrew Dunbar
Development Specialist
Andrew, born and raised in North Carolina, is a recent grad from Queens University of Charlotte. His passion for digital marketing comes from the power of social advertisement and helping companies grow. When Andrew is not implementing growth strategies with clients, he is out on the golf course, exploring locally in Charlotte, or binge-watching Netflix.
Fun Fact: Andrew loves going to the dog park with his labradoodle.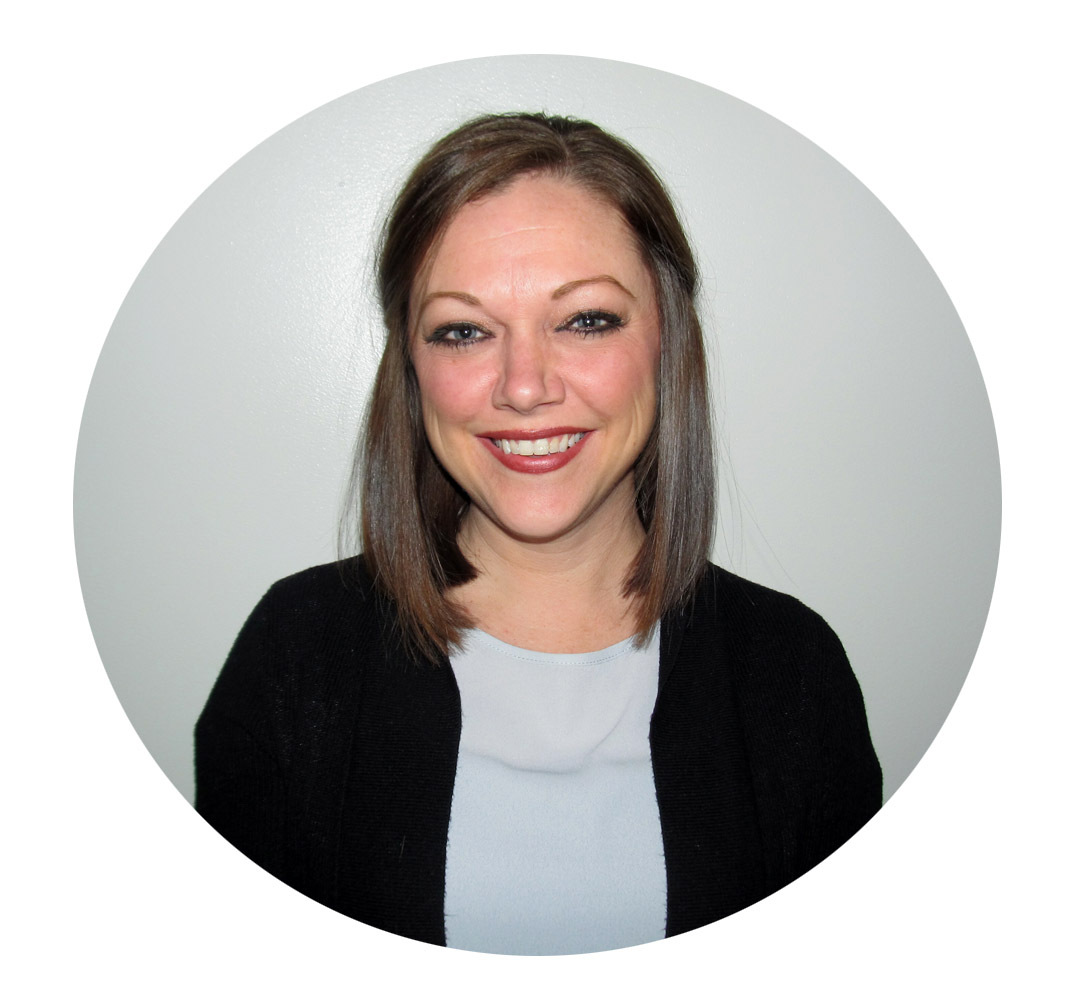 Heather Delacoma
Campaign Manager
Heather Delacoma is a Project Manager who lives and breathes all things detail! Throughout her career in marketing, she has become fascinated with the transition from traditional to digital marketing where her client's ROI can be measured in real-time. Heather is passionate about helping clients achieve results while keeping them 'in the know' through the duration of a project. In her free time, she enjoys cooking, painting, crafting, and spending time with her husband and kids..
Fun Fact: Heather owned and showed American Saddlebred horses competitively growing up.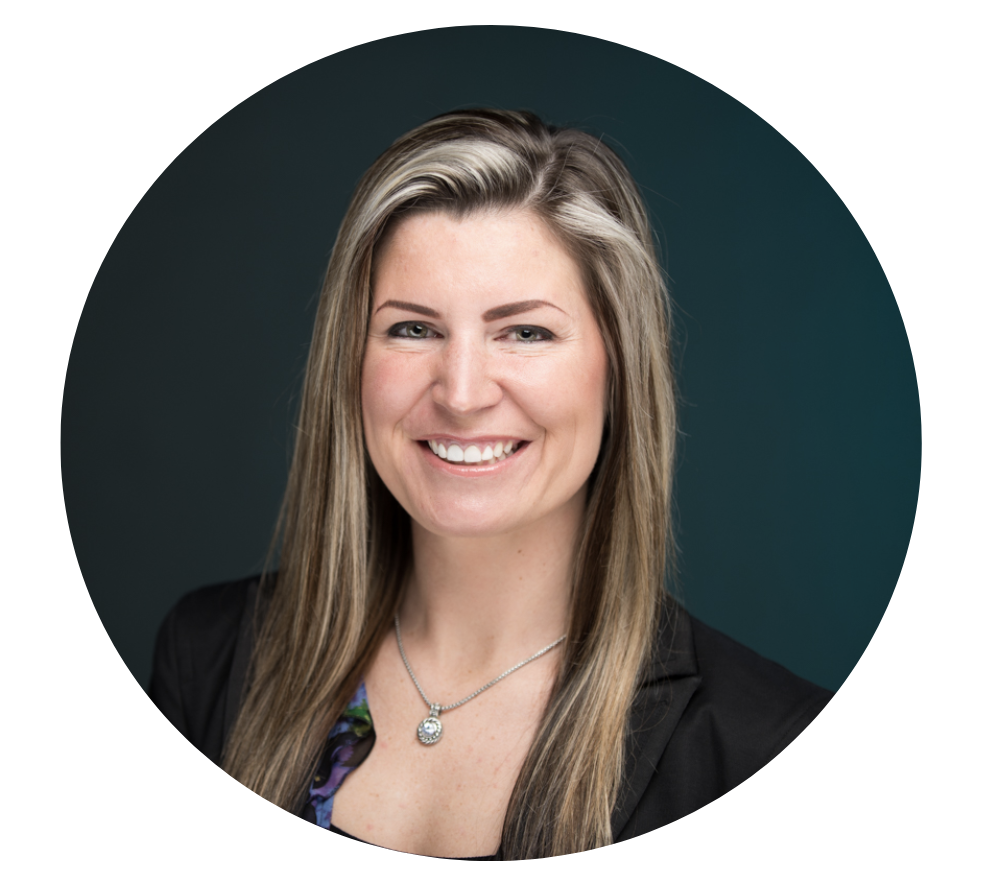 Kate Termini
Graphic Designer
Born and raised just north of Philadelphia, Kate is half Blue Hen (University of Delaware) and half Paladin (Furman University). She represented both schools in athletics playing softball and studied visual communications, marketing, and business administration. She has been a graphic designer for 9+ years and loves a good brand identity. When she is not learning all she can about her craft, she can be found working out, traveling the world, and eating pizza–or all three. She's a huge believer in maintaining balance and constant exploration. Her dog, Letti (short for Angioletta), is her life.
Fun Fact: I've been in 3 NPC fitness competitions and completed a Spartan Race Trifecta in 2016.
Wes Woodworth
Paid Media Specialist
Wesley is a paid media and campaign development expert. Following in his father's footsteps in the art of marketing, he found a love for creating digital campaigns for SMBs and personal brands alike for ten years.

Before digitalJ2, Wesley worked as a marketing analyst and social media director. He's helping his fiancée with her dream of being a barn manager and horseback riding coach.

Fun Fact: Wesley was the 2nd fastest Tetris player in South Carolina.
Madeleine Gentis
HubSpot Onboarding Specialist
Madeleine is a native Texan that hails from the city of Memphis, Home of the Blues. Her fascination with applied psychology and introduction to Audio Branding while in college is what motivated her to leverage the interdisciplinary skills from her degree in Philosophy to build a career in digital marketing. She's a natural strategist and teacher which makes her excellent at helping clients understand and map out solutions, especially when it comes to working with MarTech such as HubSpot.
When Madeleine isn't helping clients, she's playing video games, studying history, planning her next trip abroad, or building a music playlist for a friend. Oh, and probably being yelled at by her two cats, Salem and Aries (because they have needs).
Fun Fact: She is one of the biggest History nerds you've ever met and prefers 3Man Chess over regular chess.
Tanya Belt
Team Administrator
Born and raised in Ohio, Tanya grew up in Conneaut on the shores of Lake Erie and currently resides in Newcomerstown with her husband, Troy, and their dog, Ruger. She began her career in a small, family-owned insurance agency and has since gained more than 20 years of experience in various office settings. Having worked with insurance, small manufacturing businesses, and oil drilling services, she's a bit of a chameleon and can adapt to whichever task is necessary.
Tanya's ideal Saturday would be taking her Jeep for an all-day adventure, stopping for tacos and Starbucks, then relaxing at home with a movie. She enjoys cooking and baking, especially her phenomenal chocolate chip cookies. She loves all things fall and Christmas and has been known to decorate excessively while consuming absurd amounts of pumpkin spice everything.
Fun Fact: Tanya's family is related to the legendary Ohio State football coach, Woody Hayes. Her favorite all-time movie is "The Karate Kid," and she can pretty much quote it verbatim. She's a huge "Friends" fan and has seen every episode dozens of times. She's an excellent cook who rarely uses recipes.
Christian Tovar Vargas
Campaign Manager/Onboarding Specialist
Christian is a native Texan who currently lives in San Antonio, TX. His fascination with social psychology and client relations is what motivated him to leverage his skillset to build a career in digital marketing. Christian brings a coaching and active listening mindset to his digital marketing work to help clients achieve ideal marketing solutions.
Before digitalJ2, Christian had stops in the fitness administration and sports business industries which included working as a personal trainer, working with the San Antonio Spurs (NBA) and working Super Bowl 50.
Fun Fact: Outside of work, Christian enjoys staying active and refining his skills as a voice actor and Latin dancer.
Austin Reinmuth
Campaign Manager
Austin is a Floridian. The Miami native currently resides in Jacksonville with his girlfriend and their two dogs, Courage and Coco. Austin began his career in print media and worked his way into contracting where he found his passion for CRM and campaign management. He's spent the bulk of his career contracting for numerous marketing operations projects. Austin enjoys spending his free time with his dogs at the park or the beach.
Fun Fact: Austin is an enthusiast of really slow and loud Japanese cars.
Yarden Hofer
Account Manager
Yarden comes from the land of chocolate and mountains… more specifically Switzerland! He grew up in the Swiss Capital of Bern before moving to DC at the age of 4 and eventually to MD at the age of 8. He is still fluent in his mother tongue (Swiss German) and is also fluent in German, with some french mixed in there. Yarden dove into the world of marketing during his early years in high school where he acquired several local small business accounts and helped create a booming social media presence. Since then, Yarden has had the incredible opportunity to work with much larger companies while maintaining his smaller clients as well! When he's not busy ensuring happy clients, he's most likely forging his next world trip. Yarden has been to 26 countries so far and plans on hitting 100 before he's 30.
Fun Fact: Yarden has been skydiving twice and plans to one day do a HALO jump – Which is a high altitude, low opening jump. It has you leap from 30,000 feet with an oxygen mask (Sort of like Tom Cruise in Mission: Impossible – Fallout)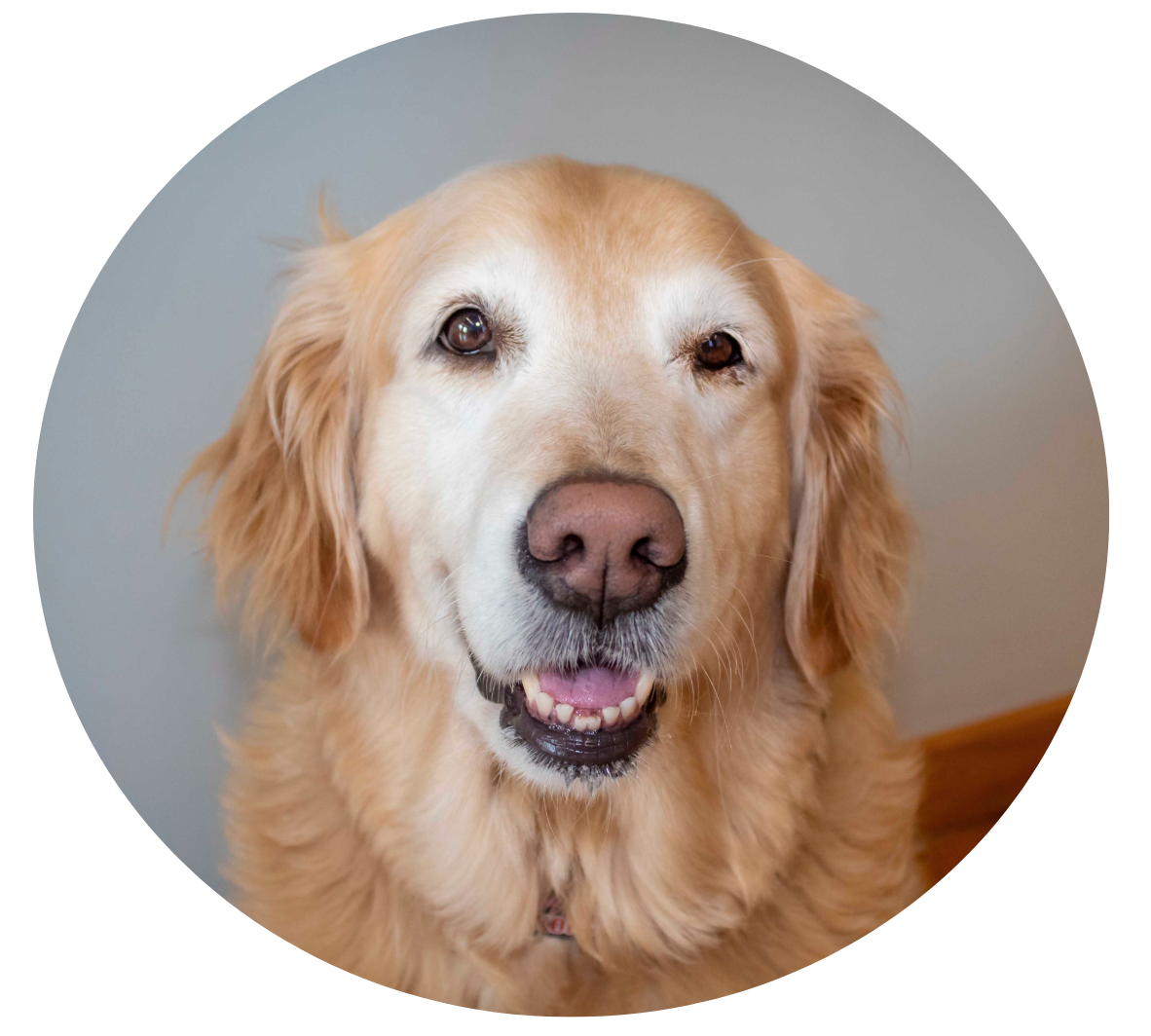 Bella Turner
Director of Hooman Resources
Bella has a passion for connecting with anyone she meets and making them feel as loved as they deserve to be. In her free time, she can be found snoring in the break room and begging for carrots. 
Fun Fact: You can take her to a dog park and she will introduce herself to all the people before playing with the dogs.



digitalJ2's Story
digitalJ2's story started on New Year's Day in Florida. At the time, John was running an international deep-ocean exploration company. His son, Etienne (first name John), planned on going to graduate school to get his MBA. On that day, they both decided to head to Tennessee and do some rock climbing. Now mind you, this is in the dead of winter.
At the end of the first day of climbing a few pitches, they were walking back to their tent and Etienne informed John that he decided to not attend graduate school. As a father, John was stunned. This was a goal he worked hard on for quite some time. 
Etienne then told John that he did the math on student loan debt and found that following graduation, he would need to get a job to pay off that debt. He went on to tell John that he didn't want a job. He wanted a business. John immediately responded with, "Let's start a business."
Once they returned home to Florida, they sat down at the kitchen table and formed digitalJ2. They knew that the future was digital, and the J2 stood for the two Johns. 
A new business began.
"I couldn't be more thrilled about my decision. Since that time, we've built an outstanding team with the mission and passion for helping our customers grow and to make those who believed in us look brilliant. The future is bright, and our ability to fuel growth for the customers we serve continues to grow every day." – John Turner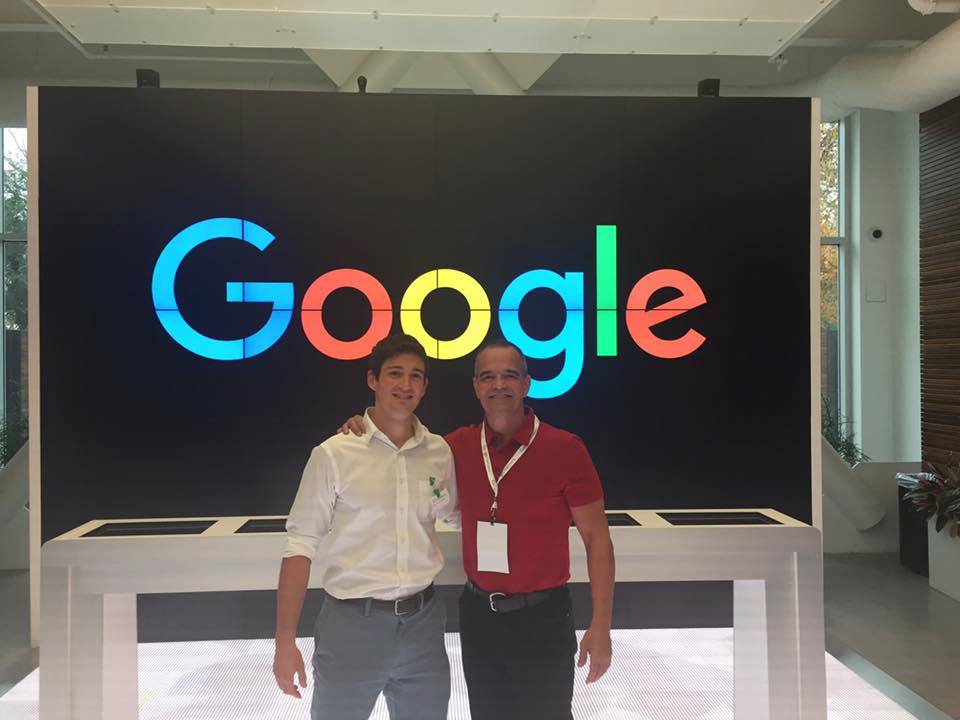 Our Family
Join The digitalJ2 Team
We are always looking for talented, driven, creative, and fun individuals to join the dJ2 family! Check out the link and keep an eye out for open positions––anything from internships to account manager roles!