Who We Are
Get to Know digitalJ2
digitalJ2 is a proven revenue growth agency for growth-oriented companies. We fuel your revenue growth by building predictable, measurable marketing and sales solutions. 
We're the largest HubSpot agency in the Mid-Atlantic and we don't plan to ever stop growing.
From inbound marketing and CRM implementation to content creation and sales enablement, we are your go-to digital marketing agency. Learn more about our mission, values, and get to know our team below.
Our DNA
digitalJ2's Culture Code
digitalJ2's culture code was created to help define our DNA. We consider this a living document. We will continue making updates as we evolve as a company and a team. We value transparency and decided to share it with the world.
The dJ2 Squad
Meet The Team
digitalJ2 wouldn't be where it is today without a powerhouse team. Get to know our industry experts paving the way for your continued success each and every campaign.
John Turner
Co-Founder & Owner
John Turner is a creative and performance-oriented leader with over 30 years of experience as a successful serial entrepreneur, executive, strategist, innovator, and business growth professional. His ventures have been featured in the INC 500, Florida Technology 500, and the Suncoast Technology Fast 50.
Fun Facts: Climbed Mount Everest & BASE Jumper
Etienne Turner
CEO and Growth Engineer
Etienne Turner is an entrepreneur and innovative digital marketing expert with a passion for creating growth-hacking strategies for profitable growth. He started digitalJ2 with his dad, John, in 2014. Etienne is a featured speaker at Vistage Worldwide.
Fun Fact: Class 5 River Guide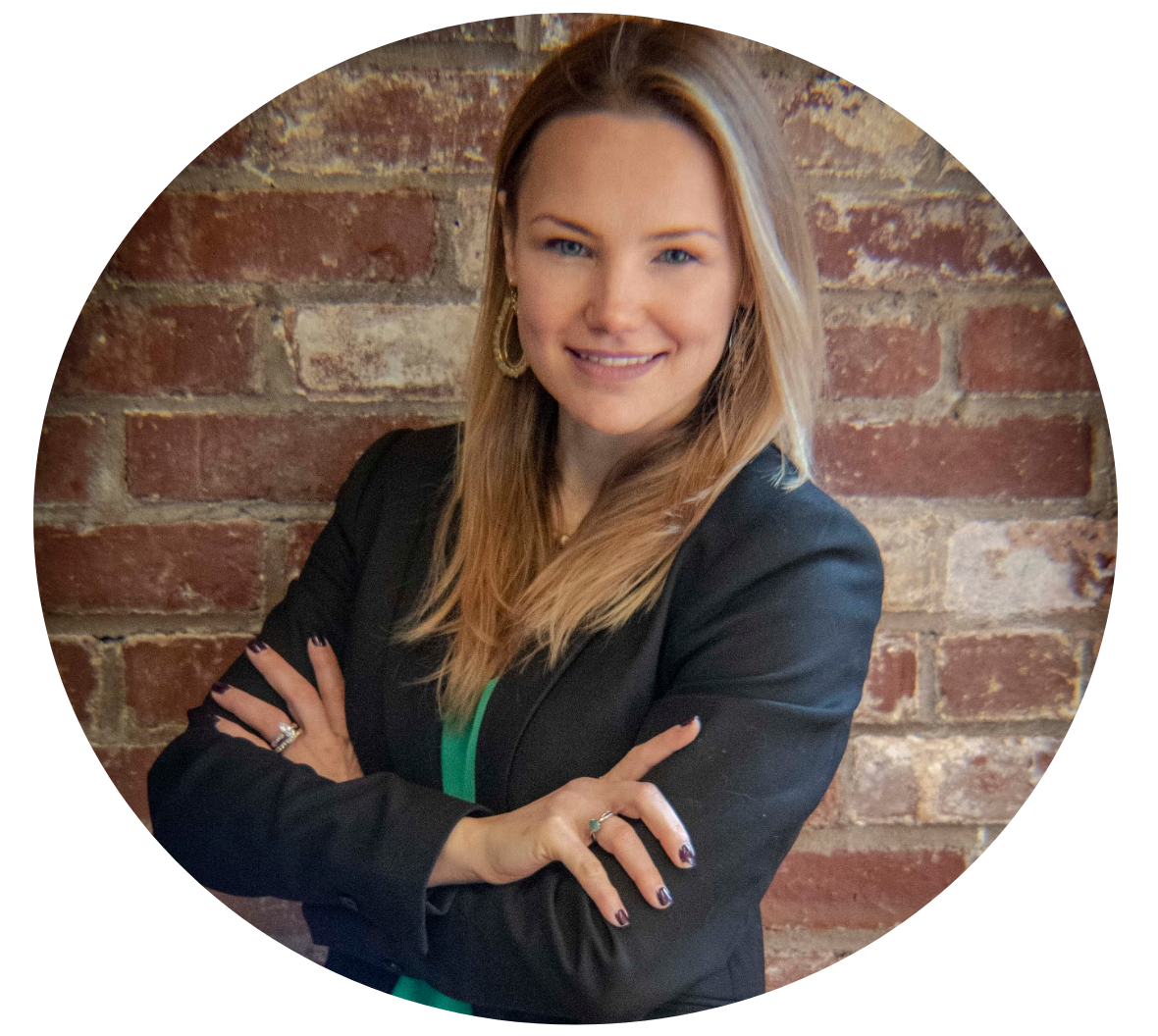 Marina Turner
Head of Human Resources & HubSpot Onboarding Specialist
Marina is a marketing strategist who loves learning new things and expanding her skill sets and experiences. Although her educational background is rooted in health sciences and Oriental Medicine, somehow her journey led her to the data-driven and continually changing world of marketing. When not cuddling on the couch with her dog, Bella, Marina is busy building targeted marketing strategies and improving her clients' digital footprint.
Fun Fact: Professional Latin Dancer
Dan O'Brien
Director of Content
Dan O'Brien has written over 30 novels––including the bestselling Bitten, which was featured on Conversations Book Club's Top 100 novels of 2012. Before joining digitalJ2, he was the senior editor and marketing director for an international magazine. In addition, he spent two decades in the publishing industry as a ghostwriter and editor. He attended graduate school for psychology and behavioral statistics. He is best friends with a Boston Terrier.
Fun fact: Unabashed Sci-fi and Horror Nerd.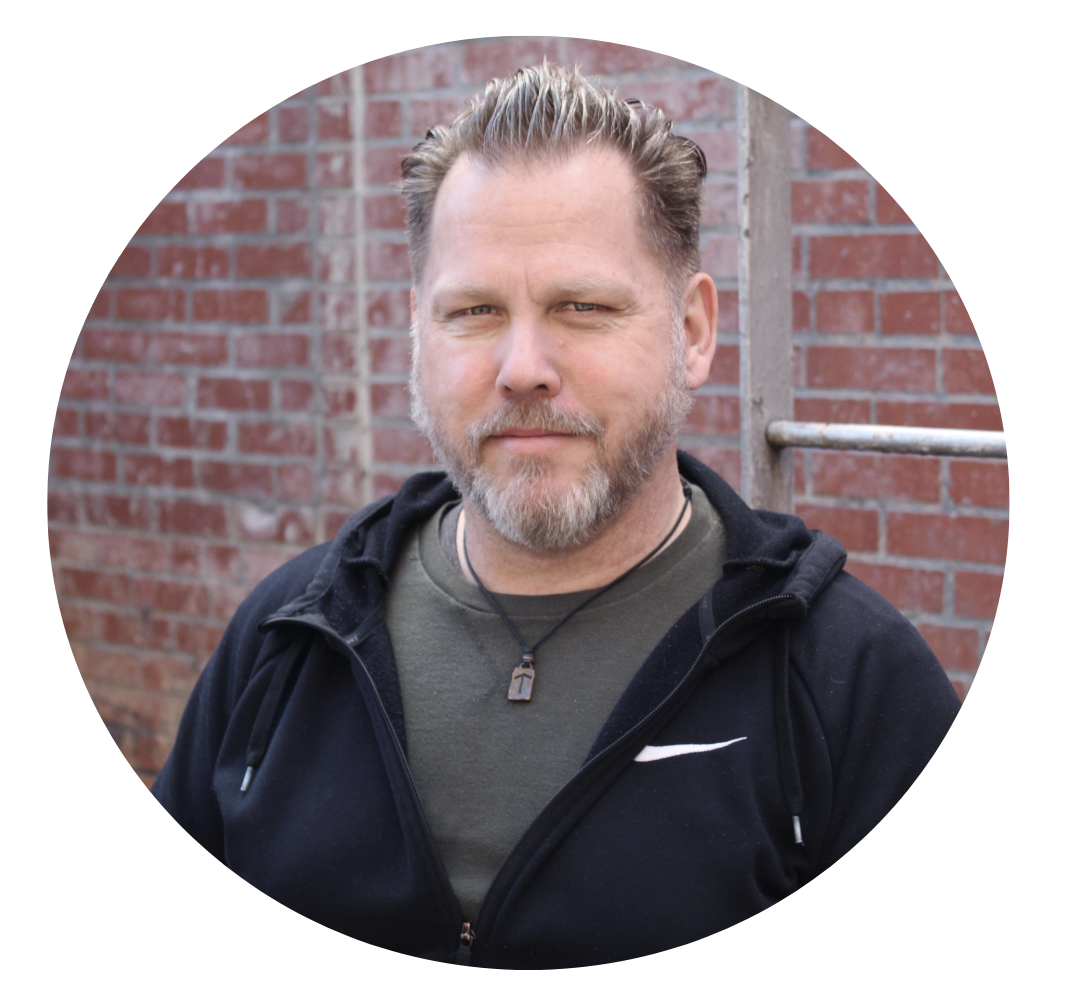 Bryan Mailman
Account Manager & Director of Design
Bryan Mailman, originally from Vermont, is an Inbound Marketing Manager with over 25 years experience as a creative in marketing, advertising, and branding. He believes everything starts with a concept: the better the concept, the better the end result. When Bryan isn't working, he loves to travel the world and experience other cultures, spend time with his son, socialize at the pool, and sing karaoke!
Fun Fact: Bryan has his Black Belt in Goshin Jutsu Karate.
Alessandro Lannes
Account Manager & Sales and Tech Architect
Alessandro's passion has always been helping businesses grow and flourish. During his time at Skidmore College, he consulted for an array of local businesses, helping them structure their company and achieve their goals. This continued pursuit of helping businesses flourish led him to the digital marketing world. Alessandro, along with his trusty sidekick Cody, loves finding new and innovative strategies to help companies grow.
Fun Fact: He's Half-German, Half-Brazilian
Colleen Conneran
Account Manager & HubSpot Onboarding Specialist
Colleen is an upbeat and driven individual who has been passionate about marketing ever since she was young. From analyzing commercials in middle school to studying advertising at Lee University, she has always had the desire to learn the field. Colleen won multiple awards in college for her academic achievements, as well as the "Best Presenter" award in District 7 of the National Student Advertising Competition. She loves helping clients achieve & exceed their revenue goals through the endless helpful tools in HubSpot & elsewhere. In her free time, she can be found with her rescue pup, Ellie.
Fun Fact: She has been bitten by a monkey.
Sydney Lear
Account Manager & HubSpot Onboarding Specialist
Born and raised in Philadelphia, PA, Sydney came to North Carolina when she was recruited to play lacrosse at Queens University of Charlotte. In college, Sydney's interest in digital marketing stemmed from her passion for communication and its intersection with the ever-changing digital world. She's excited to help clients create predictable revenue through the power of digital marketing. Sydney enjoys reading, traveling, cooking, hiking, and playing lacrosse or soccer.
Fun fact: She has been to 14 (& counting) Dave Matthews Band concerts.
Devyn Bellamy
Growth Engineer
Devyn is a Silicon Valley native who has lived all over the country building brands, with over 25 years of marketing and design experience.  Before he joined the digitalJ2 team, he was a CMO at a tech start-up, Marketing VP at a manufacturing company, and a DJ at an Ohio Urban AC radio station.  He says the only things he does for fun are dad tell dad jokes at every opportunity, and play Eve Online.
Fun Fact: Used to be a professional bodyguard.
Pooja Kulgod
Campaign Coordinator
A Charlotte native and Netflix enthusiast, Pooja has a passion for building campaigns and analyzing competitors. She dove straight into the marketing world by helping build a wedding directory start-up for South Asian Millennials. She believes everything has a vision and likes to help companies bring their vision to life. When she's not at work you can find her deep in reality TV shows or planning her next vacation.
Fun Fact: Pooja's professionally trained in Indian Classical Dance.
Andrew Dunbar
Campaign Coordinator
Andrew, born and raised in North Carolina, is a recent grad from Queens University of Charlotte. His passion for digital marketing comes from the power of social advertisement and helping companies grow. When Andrew is not implementing growth strategies with clients, he is out on the golf course, exploring locally in Charlotte, or binge-watching Netflix.
Fun Fact: Andrew loves taking pictures with his polaroid.
Rachel Shaffer
Campaign Coordinator
An entrepreneur by heart, Rachel started her own business as a sports videographer and video editor at the age of 15. She got her start in the "marketing world" as an SEO copywriter and content manager at WebNet Express while still in college. Since then, she has found a passion for helping businesses find their voice through their marketing. When not at work, you can find Rachel hiking the mountains in North Carolina or cuddling her gray tabby cat named Cal.
Fun Fact: Rachel is also passionate about curb-stomping opponents in competitive video games, specifically Super Smash Brothers.
Lauren Widmaier
Sales & Tech Architect
Lauren lives in Basalt, CO, very close to a little place called Aspen.  She has worked in digital marketing primarily in the hospitality industry ever since graduating from the College of Charleston.  After working closely with digitalJ2 to help her pervious company maximize HubSpots tools, she took the opportunity to join the innovative digitalJ2 team to dive even further into the technology and marketing automations designed to convert customers.!
Fun Fact: Although living in the mountains, she does not actually enjoy skiing. Or snow.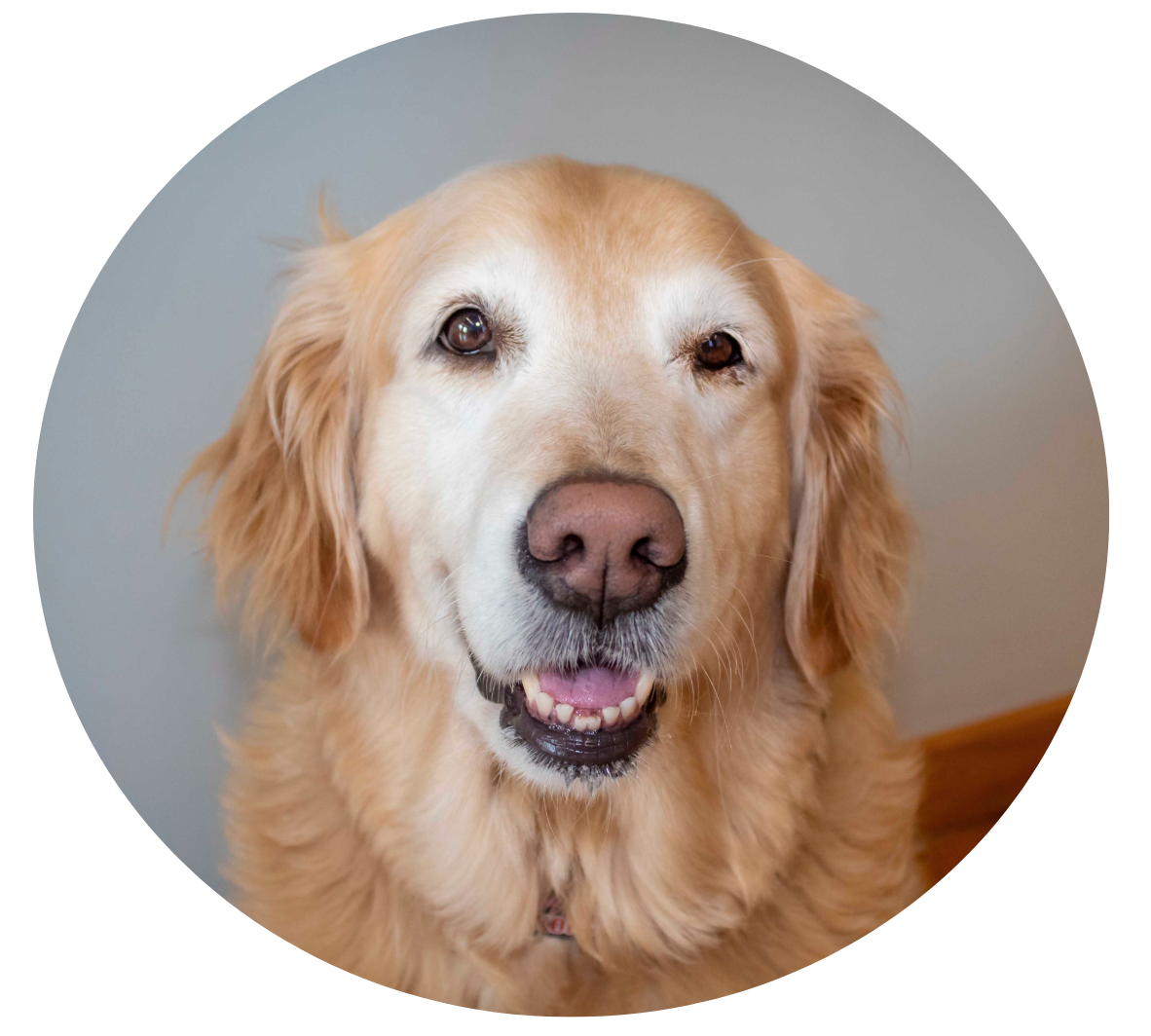 Bella Turner
Director of Hooman Resources
Bella has a passion for connecting with anyone she meets and making them feel as loved as they deserve to be. In her free time, she can be found snoring in the break room and begging for carrots. 
Fun Fact: You can take her to a dog park and she will introduce herself to all the people before playing with the dogs.
Mitzi Morris
Junior Copywriter
Mitzi is a freelance writer who's spent the last 17 years in the wide world of TV news. The Indiana native became a North Carolina transplant in 2015 when her husband's job moved to Charlotte. Mitzi's true loves, besides the hubby, are dogs and music. She's currently obsessed with reading and running, but not at the same time.
Fun Fact: She can roller skate backwards.
Jeff Zoldy
Content Specialist
Jeff is a writer and editor who was born and raised in Connecticut, where he lived until moving to North Carolina to study at Elon University. After graduating with a degree in English Literature, he decided to expand his horizons, leading him to digitalJ2. When he's not helping clients enhance their brand through content, he enjoys going to the movies, hiking, and exploring Charlotte's food and brewery scene.
Fun fact: He spends much of his free time working as a film critic.
Alissa Carpio
Content Specialist
All successful people are a tad obsessed, wouldn't you agree? You could say Alissa's obsessed with writing. She's been at it for about 15 years, and loves finding new challenges to keep her passion stirred up. Working as a copy and content writer allows her to meet new people and stretch her knowledge (and creativity) every day, and she wouldn't change it for anything!
Fun Fact: She's a professional bodybuilder and a yoga teacher.
Maggie Yarnold
Content Specialist
Maggie is a young professional with background knowledge in environmental restoration, conservation biology, environmental policy, and environmental consulting. Maggie first began writing news articles and blog posts in high school and has ventured into varying realms of the journalism, public relations and communications worlds since then. She graduated from Loyola University Chicago with three undergraduate degrees.
Fun Fact: She started skiing her first year of college and has gone back to the same peak every year since!



digitalJ2's Story
digitalJ2's story started on New Year's Day in Florida. At the time, John was running an international deep-ocean exploration company. His son, Etienne (first name John), planned on going to graduate school to get his MBA. On that day, they both decided to head to Tennessee and do some rock climbing. Now mind you, this is in the dead of winter.
At the end of the first day of climbing a few pitches, they were walking back to their tent and Etienne informed John that he decided to not attend graduate school. As a father, John was stunned. This was a goal he worked hard on for quite some time. 
Etienne then told John that he did the math on student loan debt and found that following graduation, he would need to get a job to pay off that debt. He went on to tell John that he didn't want a job. He wanted a business. John immediately responded with, "Let's start a business."
Once they returned home to Florida, they sat down at the kitchen table and formed digitalJ2. They knew that the future was digital, and the J2 stood for the two Johns. 
A new business began.
"I couldn't be more thrilled about my decision. Since that time, we've built an outstanding team with the mission and passion for helping our customers grow and to make those who believed in us look brilliant. The future is bright, and our ability to fuel growth for the customers we serve continues to grow every day." – John Turner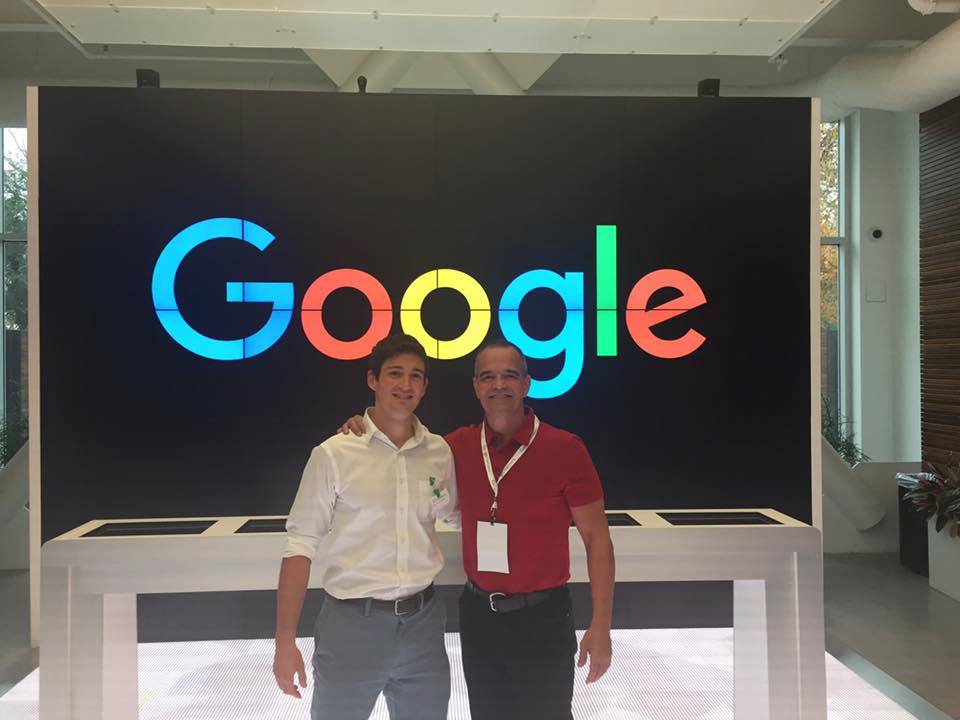 Our Family
Join The digitalJ2 Team
We are always looking for talented, driven, creative, and fun individuals to join the dJ2 family! Check out the link and keep an eye out for open positions––anything from internships to account manager roles!