WITH GROWTH STRATEGIES & PLAYBOOKS
digitalJ2 is a proven revenue growth agency for growth-oriented companies. We fuel your revenue growth by building predictable and measurable marketing and sales solutions.
Get Results by Investing in
Growth Strategies & Playbooks
Our HubSpot Growth Strategy & Playbook is designed to seamlessly integrate your sales and marketing activities, amplify your return on investment, and propel your business forward. By partnering with digitalJ2, a trusted Diamond HubSpot Agency, you'll work alongside a team of experts dedicated to crafting a customized growth plan that aligns with your company's unique goals and objectives.
Proven HubSpot Solutions Partner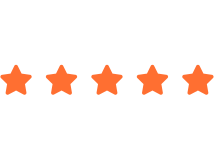 200+ 5-Star Reviews in the Solutions Directory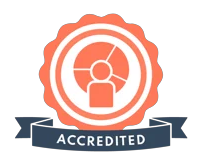 HubSpot Onboarding Accreditation
9+ Year HubSpot Certified Partner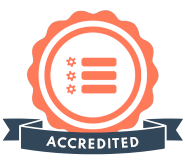 HubSpot CRM Implementation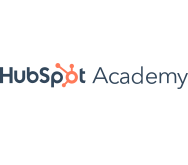 120+ HubSpot Certifications
HubSpot
Marketing

Growth Strategy & Playbook Service
HubSpot
Sales

Growth Strategy & Playbook Service
HubSpot
Marketing & Sales Alignment

 Growth Strategy & Playbook Service
Our HubSpot Growth Strategy & Playbook help your team in the following ways:
Customized Growth Strategy: Our team collaborates with you to create a tailored growth strategy that effectively targets your ideal customers and drives measurable results across both sales and marketing channels.
Sales and Marketing Alignment: We synchronize your sales and marketing teams, fostering seamless collaboration and ensuring a unified approach to growing your business.
Data-Driven Insights: We leverage advanced analytics to continually monitor and optimize your sales and marketing campaigns, providing valuable insights and actionable recommendations for further performance improvement.

CRM Implementation and Management

: Our HubSpot Growth Strategy & Playbook encompasses seamless CRM integration and management, ensuring your teams have access to accurate data and insights to make informed decisions.
Ongoing Support and Training: Our commitment to your success extends beyond the initial strategy implementation. We offer ongoing support and training to help you stay ahead of the competition and adapt to the ever-changing digital landscape.
Revenue Growth: A Success Story
SENNEBOGEN, a leading German material-handling manufacturer, was faced with the challenge of penetrating the North American market with a brand-new product and a brand-new target market that's never seen a machine like the 718 in the industry.
By the end of year, SENNEBOGEN was able to generate great brand recognition in the tree service industry, bring roughly 80 prospects to a live equipment demo events.
This generated $9.3 million worth of new annual revenue fueling even bigger goals for the coming year. On top of that, SENNEBOGEN now has a direct channel to communicate with prospects and customers in a way that they have never done before.
"digitalJ2's most significant selling point is that they care about our growth just as much as their own growth and they know by being a trusted partner to us, it will help ignite their own business."
Constantino Lannes | President | Sennebogen LLC
The Three-Steps To A Partnership
Everything we do, we do to fuel our customers' success. Before signing any long-term contracts, digitalJ2 takes these three steps to make sure that we're a good fit. We promise, from the first call to the last, you will feel nothing but energy and excitement as we explore the many ways we can help fuel your business's growth predictably. So let's get started!
1. Free Consultation
First, we want to get to know you! We'll set up a 15-minute good-fit analysis call where we get to know you and your goals, as well as digging into what you're trying to accomplish. We want to know about your current marketing efforts and what you're ultimately trying to achieve. This call will help us understand whether or not we're a good fit and if we should move forward into the next phase.
Ready to talk? Schedule a Time Now!
2. Discovery Call
This 45-minute call will be an in-depth conversation looking at the ways you want to grow. We will start by asking questions to understand your business goals and challenges better. Then, we'll share some tips on how you can improve your marketing, some insight into what strategies are working for other companies, and what we do. Finally, we'll determine together if this fit between our companies is worth exploring.
Learn about our Free HubSpot Account Audit.
3. Growth Strategies & Playbooks
Experience seamless sales and marketing integration, enhanced ROI, and accelerated business growth with digitalJ2's HubSpot Growth Strategy & Playbook. As a reputable Diamond HubSpot Agency, our expert team is committed to developing personalized growth strategies that cater to your company's distinct goals and aspirations. Growth Strategies & Playbooks can be tailored for Marketing, Sales, or Marketing & Sales Alignment.
Learn about Growth Strategies & Playbooks